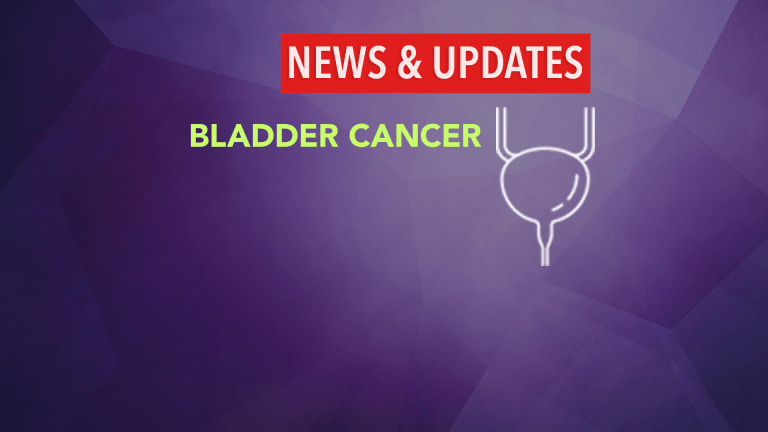 Taxotere® and Gemzar® is Effective for Treatment of Advanced Bladder Cancer
Taxotere® and Gemzar® is Effective for Treatment of Advanced Bladder Cancer
According to a recent article published in the British Journal of Cancer, the chemotherapy combination consisting of Taxotere® (docetaxel) and Gemzar® (gemcitabine) is an effective and well tolerated treatment option as initial therapy for patients with advanced bladder cancer.
Bladder cancer is the fifth most common type of cancer in the United States and causes approximately 13,000 deaths annually. The bladder is a hollow organ located in the lower pelvis that stores urine. Advanced bladder cancer refers to cancer that has spread from the bladder to more distant sites in the body. Standard treatment for advanced bladder cancer often consists of chemotherapy regimens, including Taxotere® and a platinum (cisplatin, carboplatin), or MVAC (methotrexate, vinblastine, doxorubicin, and cisplatin). Researchers continue to evaluate novel chemotherapy combinations in order to improve long-term outcomes, as well as quality of life, in patients with this disease. Results from previous studies have indicated that the chemotherapy combination consisting of Taxotere® and Gemzar® may be a promising treatment option for bladder cancer.
Researchers from Greece recently conducted another clinical trial to evaluate the chemotherapy combination consisting of Taxotere®/Gemzar® in the treatment of advanced bladder cancer. This trial included 31 patients who had not received prior therapy. Over half of the patients had cancer spread to distant sites in the body. The overall anti-cancer response achieved with Taxotere®/Gemzar® was 52%, with 13% of patients achieving a complete disappearance of detectable cancer (complete response). The average time to cancer progression was 8 months and the average duration of survival was approximately 15 months. The survival rate at one year was 60%. The most common side effects were low levels of blood cells. One-third of patients experienced side effects affecting the heart.
The researchers concluded that the chemotherapy combination consisting of Taxotere® and Gemzar® appears to be a very effective treatment regimen for advanced bladder cancer. However, further trials to directly compare Taxotere®/Gemzar® to standard regimens is necessary to determine the true effectiveness of this treatment combination. Patients with advanced bladder cancer may wish to speak with their physician regarding the risks and benefits of participating in a clinical trial further evaluating treatment with Taxotere®/Gemzar® or other novel therapeutic approaches. Two sources of information regarding ongoing clinical trials include the National Cancer Institute (cancer.gov) and cancerconsultants.com. Personalized clinical trial searches are also performed on behalf of patients by cancerconsutlants.com.

Reference: Ardavania A, Tryfonopoulos D, Alexopoulos A, et al. Gemcitabine and docetaxel as first-line treatment for advanced urothelial carcinoma: a phase II study. British Journal of Cancer. 2005;92:645-650.