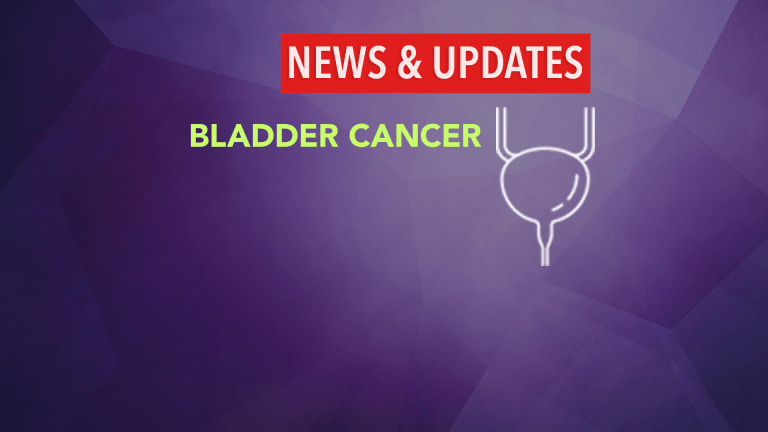 Robotic Bladder Cancer Surgery Safe and Effective
Studies suggest that Robotic-assisted radical cystectomy (RARC) may reduce blood loss, shorten length of stay and represent effective option for bladder cancer surgery.
by Dr. C.H. Weaver M.D.  updated 6/2022
Robotic-assisted surgery for invasive bladder cancer is effective and results in less bleeding and shorter hospital stays when compared to the traditional open procedure, according to the results of a study published in the Journal of Urology.
The bladder is a hollow organ located in the pelvis. Its primary function is to store urine. The bladder has a muscular wall that allows it to get larger and smaller as urine is stored or emptied. Bladder cancer is diagnosed in roughly 50,000 men and 17,000 women annually in the United States.
Patients with bladder cancer may be treated with a radical cystectomy, which is the surgical removal of the bladder and some nearby organs. This procedure—called an open radical cystectomy—has proven effective for treating muscle-invasive bladder cancer; however, it is also associated with substantial complications—including blood loss and long hospital stays. Over the past decade, minimally invasive surgical procedures have become an alternative to several types of open surgery. Robotic-assisted radical cystectomy (RARC) is a type of laparoscopic procedure that allows for removal of the cancer without the invasiveness of an open procedure.1
In a small trial researchers randomized 47 patients with invasive bladder cancer to undergo open radical cystectomy or RARC and then compared the outcomes of the two procedures. They found that patients in the RARC group had 50 percent less blood loss than patients in the open-surgery group and also had a lower rate of transfusions—40 percent compared to 50 percent in the open-surgery group. What's more, patients in the RARC group were significantly more likely to leave the hospital within five days—35 percent of RARC patients left the hospital within five days, compared with 10 percent of open-surgery patients. The two groups did not differ significantly in oncologic outcomes.
Phase III Trial Results
The Phase 3 iROC trial also confirmed robot-assisted surgery with intracorporeal urinary diversion improved 90-day morbidity for patients with non-metastatic bladder cancer undergoing radical cystectomy, when compared to open radical cystectomy.
The trial enrolled 338 patients to receive either robot-assisted or open radical cystectomy from March 2017 to March 2022. There were complications in 63.4% of patients in the robotic surgery group and 67.9% in the open surgery group. Patients in the robotic surgery group were significantly less likely to have wound-related and thromboembolic complications.2
Investigators at Sloan Kettering performed a prospective, randomized clinical trial to compare open and robot-assisted laparoscopic cystectomy in patients with newly diagnosed invasive bladder cancer. Patients with clinical stage Ta-3N0-3M0 were eligible to participate, and all of the patients were recruited at Sloan Kettering. . All surgeries were performed by the same seven surgeons, each of whom had at least 10 years of experience. 
The 90-day complication rate was 62% with robotic surgery and 66% with open surgical resection of the bladder. The robotic procedure failed to shorten hospital stays, with a mean duration of 8 days in both groups. Severe complications also occurred in a similar proportion of patients in the two groups. Robot-assisted laparoscopic cystectomy was associated with less intraoperative blood loss but required significantly more time to complete, averaging 456 minutes versus 329 minutes with open cystectomy.3
The use of robotic assisted surgery in the management of invasive bladder cancer appears safe and trials suggest some benefit from the technique. It may be associated with in less bleeding and allow for patients to return home sooner—with no difference in oncologic outcomes compared with open surgery.
References:
Parekh DJ, Messer J, Fitzgerald J, et al. Perioperative outcomes and oncologic efficacy from a pilot prospective randomized clinical trial of open versus robotic assisted radical cystectomy. Journal of Urology. 2013; 189(2): 474-479.
Catto JWF, Khetrapal P, Ricciardi F, et al. Effect of robot-assisted radical cystectomy with intracorporeal urinary diversion vs open radical cystectomy on 90-day morbidity and mortality among patients with bladder cancer. JAMA. 2022;327(21):2092-2103. doi:10.1001/jama.2022.7393.
Bochner BH et al. A randomized trial of robot-assisted laparoscopic radical cystectomy. N Engl J Med 2014; 371: 389-390.