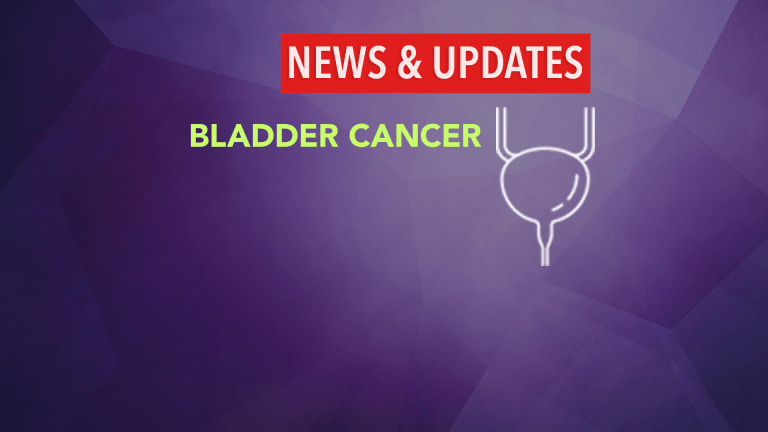 Radiation for Uterine Cancer May Increase Risk of Bladder Cancer
Radiation for Uterine Cancer May Increase Risk of Bladder Cancer
Radiation therapy used to treat uterine cancer may increase the risk of bladder cancer later in life, according to the results of a study published in BJU International.
Uterine (endometrial) cancer is one of the most common gynecologic cancers in women, with more than 49,000 new cases and more than 7,700 deaths from the disease each year. Surgery is the primary treatment for uterine cancer, but many women also undergo adjuvant treatment with radiation. The objective of adjuvant radiation therapy is to kill cancer cells that were not removed by surgery for a maximum probability of a cure.
Some studies have found that women treated with radiation therapy for uterine cancer—along with men treated with radiation for prostate cancer—have an increased risk of developing bladder cancer later in life.
Researchers performed a retrospective cohort study to investigate this link. Using records from the Surveillance, Epidemiology and End-Results (SEER) database, they analyzed data from 56,681 patients diagnosed with uterine cancer between 1980 and 2005.
With an average follow-up of 15 years, the incidence of bladder cancer in patients treated with pelvic radiation therapy was twice as high as that seen in patients treated without radiation. In addition, the death rate from bladder cancer was nearly three times higher in patients treated with pelvic radiation than in those who did not receive radiation. Although researchers have long believed that bladder cancers that develop after pelvic radiation tend to be more aggressive, with high grades and stages, this study found that the types, grades, and stages of bladder cancer that developed were similar in patients treated with and without radiation therapy.
The researchers concluded that the use of radiation therapy for treating uterine cancer is associated with an increased risk of developing and dying from bladder cancer. They suggest that it is important to monitor patients for potential signs of bladder cancer if they have received radiation treatment for uterine cancer. This can help ensure early diagnosis and treatment.
Reference:
Baack Kukreja JE, Scosyrev E, Brasacchio RA, et al: Bladder cancer incidence and mortality in patients treated with radiation for uterine cancer. BJU International. Published early online. DOI: 10.1111/bju.12543