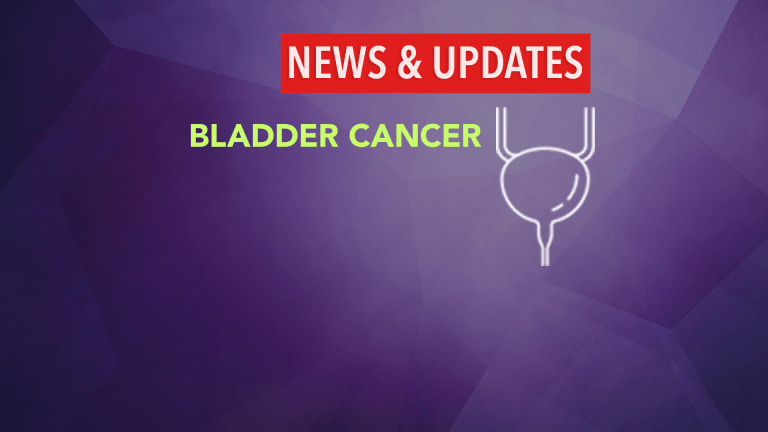 Nutrition Report A Boost Against Bladder Cancer
Nutrition Report A Boost Against Bladder Cancer
Thoughtful consideration of your food choices and the nutritional value of what you eat is especially important during cancer treatment. If you or a loved one has been diagnosed with bladder cancer, consider the following dietary factors that have been the subject of recent research for their potentially protective effects. In addition, the recipes included here will add a healthful boost to your diet, helping you incorporate your newfound nutritional knowledge into your daily life.
Selenium
A recent review of the studies relating to nutrient levels as a risk factor for bladder cancer found an inverse association between serum selenium concentration and bladder cancer risk. Researchers at the University of Leuven in Belgium who reviewed this research also found that "evidence suggests that selenium is a biologically plausible, safe, and efficacious potential chemoprevention agent for bladder cancer."1 Further supporting this research, the Harvard School of Public Health found that women who have higher levels of selenium in their toenails have lower incidence of bladder cancer.2
Fruits and Vegetables
Researchers from Belgium also found that total fruit intake reduced bladder cancer risk, even for smokers.3 They concluded that fruit consumption may decrease the effect of smoking in developing bladder cancer. They believe that this is due to the antioxidants in fruit, which offer some protection against the damage caused by free radicals in cigarette smoke.4 This is significant as smoking is considered a major environmental risk factor in the development of bladder cancer.5 Also, a promising new study from the University of California that looked at the preventive effects of plasma carotenoids suggests that bladder cancer may be a preventable disease through nutrition intervention, especially in smokers.6
In an ongoing case control study from the M. D. Anderson Cancer Center in Houston, Texas, dietary folate, a water-soluble vitamin found in fruits and vegetables, is associated with an overall decrease in bladder cancer risk.7
A common factor in these studies is the ability of these particular anticancer nutrients to protect against bladder cancer when they are concentrated in the blood stream. This is achieved by adding to your daily diet foods that contain appreciable amounts of the nutrients selenium, folic acid, and antioxidants.
references
1.Brinkman M, Buntinx F, Muls E, Zeegers MP. Use of selenium in chemoprevention of bladder cancer. The Lancet Oncology. 2006 Sep;7(9):766-74.
2.Michaud DS, De Vivo I, Morris JS, Giovannucci E. Toenail selenium concentrations and bladder cancer risk in women and men. British Journal of Cancer. 2005 Oct 3;93(7):804-6.
3.Pelucchi C, Bosetti C, Negri E, Malvezzi M, La Vecchia C. Mechanisms of disease: The epidemiology of bladder cancer. Nature Clinical Practice Urology. 2006 Jun;3(6):327-40.
4.Kellen E, Zeegers M, Paulussen A, Van Dongen M, Buntinx F. Fruit consumption reduces the effect of smoking on bladder cancer risk. The Belgian case control study on bladder cancer. International Journal of Cancer. 2006 May 15;118(10):2572-8.
5.Baena AV, Allam MF, Del Castillo AS, Diaz-Molina C, Requena Tapia MJ, Abdel-Rahman AG, Navajas RF. Urinary bladder cancer risk factors in men: a Spanish case-control study. European Journal of Cancer Prevention. 2006 Dec;15(6):498-503.
6.Puente D, Hartge P, Greiser E et al. A Pooled Analysis of Bladder Cancer Case-control Studies Evaluating Smoking in Men and Women. Cancer Causes and Control. 2006;17:71-79.
7.Schabath MB, Spitz MR, Lerner SP, Pillow PC, Hernandez LM, Delclos GL, Grossman HB, Wu X. Case-control analysis of dietary folate and risk of bladder cancer. Nutrition and Cancer. 2005;53(2):144-51.