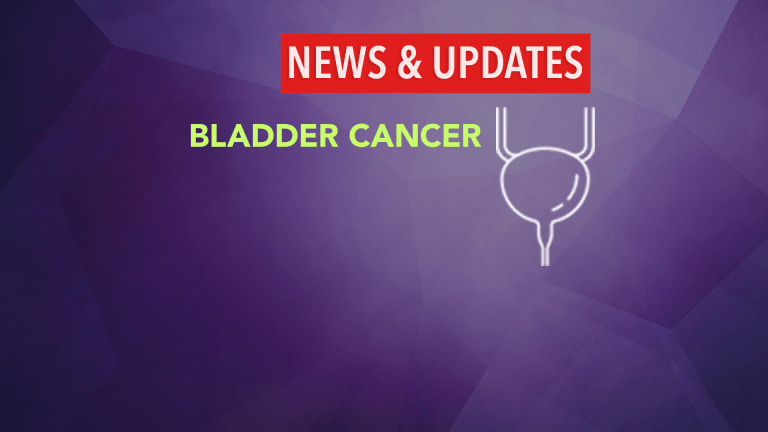 NMP22 Protein: A Marker for Bladder Cancer
NMP22 Protein: A Marker for Bladder Cancer
According to an article recently published in the Journal of the American Medical Association, a urine test that can detect levels of a protein called NMP22 can increase the accuracy of detecting bladder cancer.
Bladder cancer is the fifth most common cancer in the United States and 13,000 people die from the disease annually. The bladder is a hollow organ located in the lower pelvis that is used to store urine. Standard detection methods for determining the presence of bladder cancer include urine cytology (the examination of cells in the urine) and cystoscopy (the use of an illuminated tube that is inserted into the bladder so physicians can visualize the lining of the bladder for any abnormalities). If abnormalities are found during a cystoscopy, the physician will remove part or all of the suspicious-looking tissue to examine for the presence of cancer cells in the laboratory. Since cure rates are high among patients whose cancer is detected early, researchers are trying to improve the accuracy in detecting bladder cancer early so that long-term outcomes may be improved in this group of patients.
NMP22 BladderChek® is a urine test that is FDA-approved for the detection of bladder cancer. NMP22 BladderChek® can be completed with only 4 drops of urine and results may be obtained in 30 minutes in the physician's office. NMP22 BladderChek® measures levels of NMP22 (nuclear matrix protein), which are proteins found in both normal and cancerous cells of the bladder. However, levels of NMP22 are usually elevated in the presence of bladder cancer.
Researchers from 23 different medical sites recently conducted a clinical trial to further evaluate the accuracy of the NMP22 BladderChek® in detecting bladder cancer. This trial included 1,331 patients who were considered to be at a high risk of developing bladder cancer, either due to a history of smoking or due to the presence of symptoms that are associated with bladder cancer, such as blood in the urine, or difficult or painful urination. Patients provided a urine sample, which underwent testing with the NMP22 BladderChek® as well as urine cytology. Patients then underwent a cystoscopy. Following all procedures, bladder cancer was diagnosed in 79 patients. The NMP22 BladderChek® detected approximately 56% of the bladder cancers, while urine cytology only detected approximately 16%. Furthermore, results from the NMP22 BladderChek® identified 4 patients with bladder cancer that was not detected during the initial cystoscopy.

Cooking for Life
A new cookbook offers recipes bursting with flavor and health-boosting nutrients.
The researchers concluded that the NMP22 BladderChek® increases the accuracy of detection of bladder cancer compared to standard urine cytology when used with cystoscopy. In addition, the NMP22 BladderChek® identified 4 cancers that were not detected with cystoscopy. Patients who are at a high risk of developing bladder cancer or who are to undergo testing for bladder cancer may wish to speak with their physician regarding the risks and benefits of testing with NMP22 BladderChek®.
Reference: Grossman H, Messing E, Soloway M, et al. Detection of Bladder Cancer Using a Point-of-Care Proteomic Assay. Journal of the American Medical Association. 2005;293:810-816.