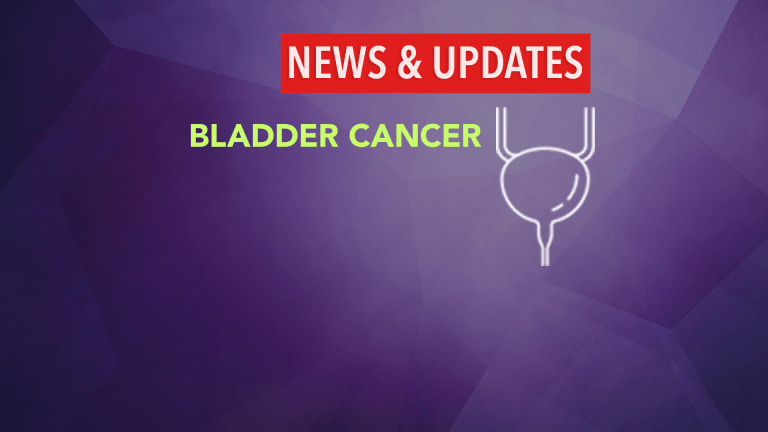 Neoadjuvant Taxotere® and Platinol® Produces Favorable Outcomes in Patients
Neoadjuvant Taxotere® and Platinol® Produces Favorable Outcomes in Patients with Bladder Cancer
Researchers from Greece have reported that chemotherapy treatment with Taxotere® (docetaxel) and Platinol® (cisplatin) appears to produce anti-cancer responses and good long-term outcomes in patients with bladder cancer that has spread to surrounding muscle. These results were reported in the September 2004 issue of European Urology, the official scientific journal of the European Association of Urology.
Bladder cancer that is confined to the inner lining of the bladder is called "superficial" and cancers that have spread into the bladder wall are called "deep" cancers. Treatment for patients with "deep" bladder cancer generally consists of either removal of the bladder (cystectomy) with some form of urinary diversion or a combination of chemotherapy and/or radiation therapy. Patients who do not have a complete response to chemotherapy or radiation undergo a cystectomy. Patients who do achieve a complete response following chemotherapy are followed closely and are treated with a radical cystectomy if the cancer returns.
The recent Greek trial treated 50 patients with the drug combination of Taxotere® and Platinol® prior to cystectomy. Forty-one out of the 50 patients underwent cystectomy. Approximately half of the patients lived 5 years or more and did not have cancer progression for 5 years or more. Patients with early stage disease (I-IIIa) and those who didn't have any residual tumor after treatment lived the longest; 86.42% with early stage disease lived 5 years or more and 93.33% who didn't have any residual disease lived 5 years or more.
Patients with bladder cancer that has advanced into the muscular wall may wish to speak with their physician about the risks and benefits of Taxotere®/Platinol® before surgery or participation in a clinical trial evaluating novel therapeutic approaches. Sources of information regarding ongoing clinical trials include the National Cancer Institute (cancer.gov).
Reference: Bamias A, Deliveliotis C, Karayiannis A, et al. Neoadjuvant chemotherapy with docetaxel and cisplatin in patients with high-risk resectable bladder carcinoma: long-term results. European Urology. 2004; 46: 344-351.