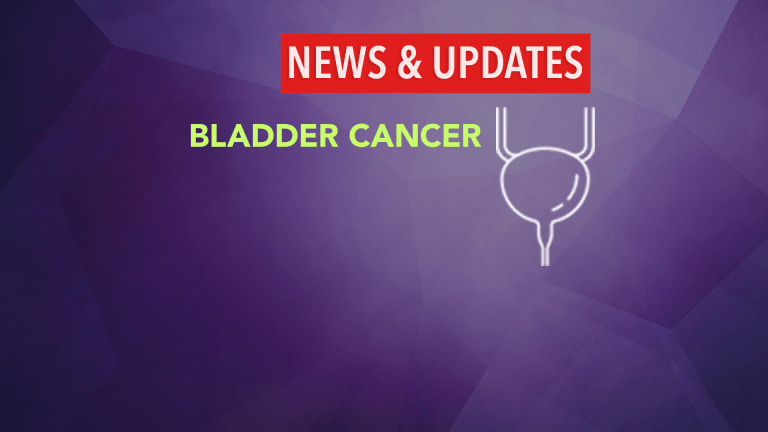 Molecular Technique May Improve Detection of Bladder Cancer Recurrences
Molecular Technique May Improve Detection of Bladder Cancer Recurrences
According to a review published in the journal Urology, a laboratory technique known as fluorescence in situ hybridization (FISH) may allow for earlier and more complete detection of bladder cancer recurrence.
Bladder cancer is common; approximately 55,000 new cases are diagnosed in the U.S. each year. Superficial bladder cancer refers to cancer that has not spread to muscles of the bladder or nearby lymph nodes. Recurrence of superficial bladder cancer is common and often involves cancer invading the muscle of the bladder. Surgery is then required to remove the cancer.
Traditionally, surveillance for bladder cancer recurrence has relied on a combination of cystoscopy and cytology. During a cystoscopy, a physician places a lighted tube into the bladder to search for abnormal areas of tissue that indicate cancer. With urinary cytology, a pathologist examines cells from a urine sample in order to find cancer cells that have been shed from the wall of the bladder.
A limitation of these tests, either alone or in combination, is that they miss some cancers. Researchers are therefore exploring new approaches that increase cancer detection without increasing false positive test results.
Use of a molecular technique known as fluorescence in situ hybridization (FISH) appears to provide earlier and more complete identification of bladder cancer recurrence. This procedure tests bladder cells for changes to DNA that are suggestive of cancer.
To evaluate the accuracy of FISH in the diagnosis of bladder cancer recurrences, a researcher reviewed previously published studies. FISH outperformed cytology and detected cancers before they were apparent by cystoscopy.
74% of bladder cancer recurrences were detected by FISH, compared to 48% by cytology.
The advantage of FISH was apparent for each grade of bladder cancer. For patients with grade 1 bladder cancer, FISH detected 58% of cancers and cytology detected 19%; for grade 2 cancer, FISH detected 77% of cancers and cytology detected 50%; and for grade 3 cancer, FISH detected 96% of cancers and cytology detected 71%.
The researchers conclude that FISH detects changes in cancer cells before they can be detected visually. Integrating FISH into surveillance programs for recurrent bladder cancer may result in earlier and more complete cancer detection.
Reference: Jones JS. DNA-Based Molecular Cytology for Bladder Cancer Surveillance. Urology. 2006;67(Suppl 3A):35-47.