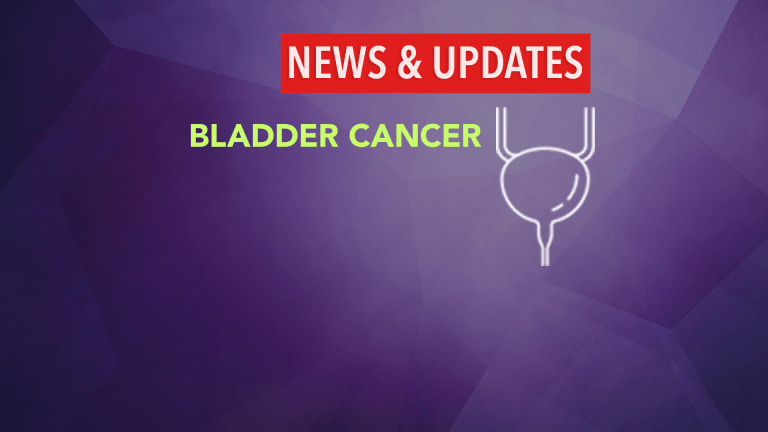 Long-Term Follow-Up Suggests Chemotherapy Treatment Allows Bladder Function
Long-Term Follow-Up Suggests Chemotherapy Treatment Allows Bladder Function in Patients with Invasive Bladder Cancer
Radical cystectomy (complete removal of the bladder) has generally been considered to be the standard treatment for patients with invasive stage II-III bladder cancer. An alternative approach is to treat with chemotherapy and/or radiation therapy in an attempt to avoid removal of the bladder in as many patients as possible. In patients who achieve a complete response to chemotherapy and/or radiation therapy, cystectomy can be avoided and the patients maintain use of their bladder. This "bladder-sparing" approach, however, would only be useful if results similar to the standard treatment of radical cystectomy were attained or if it allowed non-surgical candidates the opportunity to receive treatment.
Physicians at Memorial Sloan-Kettering Cancer Center have evaluated bladder-sparing surgery in 111 consecutive patients with bladder cancer confined to the bladder or with local extension. All patients were treated with a regimen of methotrexate, vinblastine, doxorubicin, and cisplatin chemotherapy. Fifty-four percent (60 patients) had a complete response to chemotherapy. Twenty-eight patients refused cystectomy and had only a transurethral resection (TUR) for removal of cancer, 15 had a partial resection, and 17 had a radical cystectomy. No patient received radiation therapy.
All patients have been followed for an average of 10 years (8-13 years). Of the 43 patients who had bladder-sparing surgery, 74% survived and 58% have a functioning bladder. Thirteen patients required a salvage cystectomy. Sixty-five percent of the patients who elected radical cystectomy survive.
The physicians concluded that the majority of patients with invasive bladder cancer who achieve a complete response to chemotherapy preserve their bladder. However, cancer can recur and frequent follow-up examinations are required. When the cancer recurs cystectomy can salvage some but not all patients who relapse. This is one of the few clinical trials that did not combine radiation therapy with chemotherapy for bladder sparing bringing into question how important radiation is for control of local bladder cancer. (Journal of Clinical Oncology, Vol 16, No 4, pp 1298-1301, 1998).