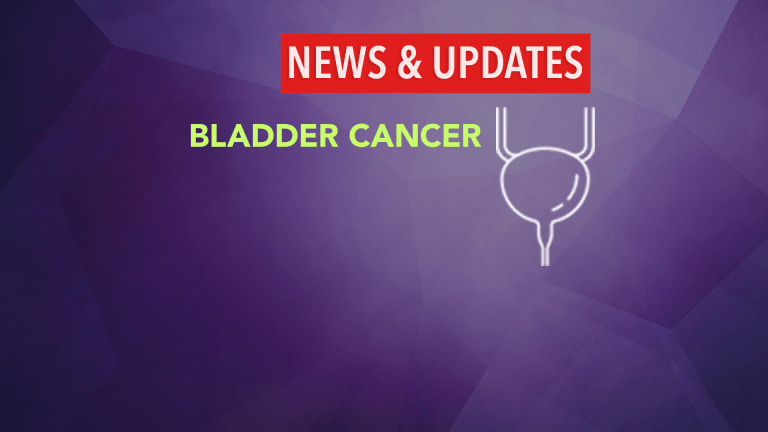 Immunotherapy Combination Shows Promise in Treatment of Bladder Cancer
IDO inhibitor epacadostat and the anti-PD-1 drug Keytruda (pembrolizumab) promising in bladder cancer.
by Dr. C.H. Weaver M.D. (07/2018)
The results of a mid-stage clinical trial combining the IDO inhibitor epacadostat with the anti-PD-1 drug Keytruda (pembrolizumab) to be presented at the annual meeting of the American Society of Clinical Oncology (ASCO) later this month show real promise in improving outcomes in bladder cancer. The first glimpse of the effectiveness of combining these two precision immunotherapies was identified in the treatment of melanoma and revealed in late 2016.1
Keytruda is already FDA-approved and making a major impact in the treatment of lung, head and neck and other cancers. Keytruda, Opdivo (nivolumab) and other PD-1 inhibitors work by stimulating the immune system to recognize cancer cells. Epacadostat is a novel drug that blocks an enzyme called IDO1, which is implicated in the growth and spread of cancer cells. Investigators have theorized that the combination may be more effective than the use of either drug as a single agent.
Below is a summary of the overall response rates for the epacadostat-Keytruda combination to be presented at the ASCO annual meeting in greater detail later this month.
Bladder cancer: 35% (13/37), all partial responses.
Kidney cancer: 30% (9/30), one complete response, eight partial responses.
Head-and-neck cancer: 31% (11/36), two complete responses, nine partial responses.
Non-small cell lung cancer: 35% (14/40), all partial responses.
All the reported response rates for the combination of Keytruda and epacadostat are higher than what is typically observed using Keytruda alone, suggesting the addition of epacadostat to Keytruda is enhancing tumor shrinkage. Activity of the combination was also reported in patients with advanced refractory ovarian cancer, and triple negative breast cancer but response rates were similar to what has been reported with single agent Keytruda.2-7
Incyte, the maker of epacadostat, and Merck have announced a co-development program that includes five pivotal phase III comparative clinical trials to confirm that activity of the epacadostat-Keytruda combination in melanoma, bladder cancer, non-small-cell lung cancer, kidney cancer and head-and-neck cancer.
Reference:
Press Release. Updated Phase 1 Data Reinforce the Clinical Profile of Epacadostat in Combination with Keytruda® (Pembrolizumab). Available here. Accessed September 30, 2016.
abstracts.asco.org/199/AbstView_199_183204.html
abstracts.asco.org/199/AbstView_199_184165.html
abstracts.asco.org/199/AbstView_199_184180.html
abstracts.asco.org/199/AbstView_199_181148.html
abstracts.asco.org/199/AbstView_199_183211.html
abstracts.asco.org/199/AbstView_199_183215.html