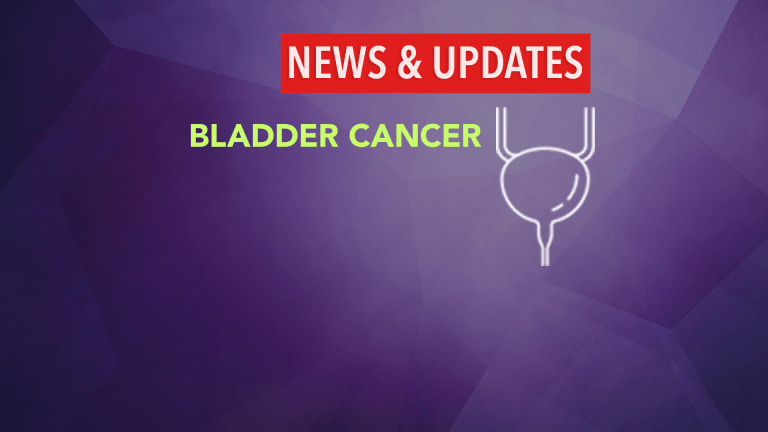 Immediate Cisplatin-Based Chemotherapy Extends Progression-Free Survival
Delaying Cisplatin-Based Chemotherapy decreases survival in invasive bladder cancer when compared to immediate therapy
by Dr. C.H. Weaver M.D. (03/2018)
A report at the 2014 American Society of Clinical Oncologists meeting indicates that immediate use of cisplatin-based chemotherapy offers significant improvement in progression-free survival over deferred treatment in invasive bladder cancer patients. The study concerned only patients who have had prior surgical resection. There was no significant improvement measured in overall survival.
The EORTC clinical trial attempted to enroll 1344 patients who had undergone surgery for invasive bladder cancer. Unfortunately, only 284 patients were enrolled after 6 years. The study looked at whether immediate treatment with cisplatin-based chemotherapy or observation with deferred chemotherapy administered at relapse was more beneficial vis-à-vis survival.
While no statistically significant difference was seen in overall survival—the primary endpoint of the study—there was an advantage for the immediate-cisplatin group in progression-free survival. The cisplatin group had a progression-free survival of 2.92 years, whereas that for the deferred-chemo group was 0.93 years.
The researchers concluded that this data will become more valuable as it is pooled with other, smaller post-resection therapy trials.
Reference: Sternberg, Cora et al. Final results of EORTC intergroup randomized phase III trial comparing immediate versus deferred chemotherapy after radical cystectomy in patients with pT3T4 and/or N+ M0 transitional cell carcinoma (TCC) of the bladder. J Clin Oncol 32:5s, 2014 (suppl; abstr 4500).