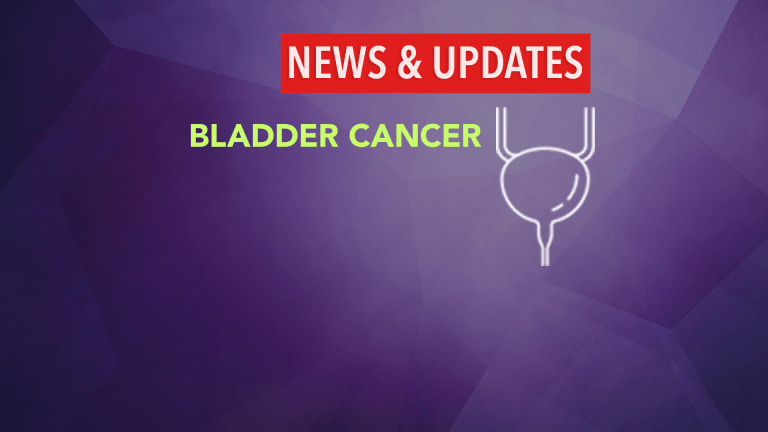 Gemzar-Taxol Effective First line Therapy for Previously Untreated Bladder Cance
Study confirms benefit of Taxol/Gemzar combination
by Dr. C.H. Weaver M.D. (04/2018)
The combination of Gemzar® (gemcitabine) and Taxol® (paclitaxel) is an effective first-line treatment for bladder cancer, according to an early online publication of Cancer.[1]
The bladder is a hollow organ located in the pelvis. Its primary function is to store urine (the waste produced when the kidneys filter the blood). Each year in the United States, bladder cancer is diagnosed in roughly 50,000 men and 17,000 women.
Bladder cancer is most common in older individuals, with more than 70% of cases diagnosed after the age of 65. The most common sign of bladder cancer is blood in the urine (hematuria). Advanced or metastatic bladder cancer refers to cancer that has spread from the bladder to distant sites in the body.
The chemotherapy agent Platinol® (cisplatin) is part of the standard treatment for advanced bladder cancer; however, because many patients cannot tolerate the side effects of Platinol, researchers continue to evaluate promising new drug combinations for this patient population.
Previous studies have indicated that Gemzar/Taxol is an active combination for the treatment of patients with advanced and metastatic bladder cancer who had progressed after first-line therapy. In this more recent multicenter study, Gemzar and Taxol were given every two weeks to 54 previously untreated patients with inoperable metastatic bladder cancer. The median age of patients in this study was 67 years, and the oldest patient was 78 years old.
Five patients experienced a complete response to therapy, and 15 had a partial response. The overall response rate was 37%. The median survival was 13 months, and the median time to disease progression was six months. The predominant toxicity was hematologic (neutropenia and thrombocytopenia).
The researchers concluded that Gemzar/Taxol was a well-tolerated regimen for patients with metastatic bladder cancer who are unable to receive Platinol.
Reference:
[1] Calabro F, Lorusso V, Rosati G, et al. Gemcitabine and paclitaxel every 2 weeks in patients with previously untreated urothelial carcinoma. Cancer [early online publication]. April 24, 2009.