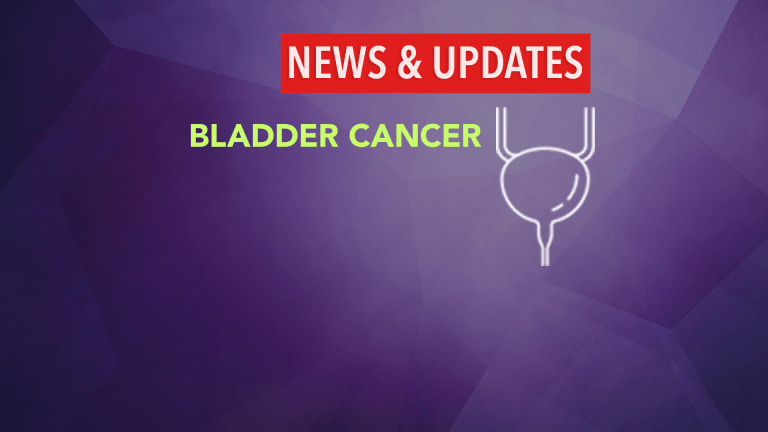 Gemzar® and Eloxatin® Promising for Advanced Bladder Cancer
Gemzar® and Eloxatin® Promising for Advanced Bladder Cancer.
According to an article recently published in the Annals of Oncology, the chemotherapy combination consisting of Eloxatin® (oxaliplatin) and Gemzar® (gemcitabine) is an effective and well-tolerated regimen for advanced bladder cancer. Patients who are not able to tolerate chemotherapy regimens including Platinol® (ciplatin) may be considered candidates for Eloxatin/Gemzar.
The bladder is a hollow organ located in the bottom of the pelvis that stores urine. Advanced or metastatic bladder cancer refers to cancer that has spread from the bladder to distant sites in the body. Chemotherapy including the agent Platinol is part of the standard treatment for advanced bladder cancer. However, since some patients are not able to tolerate the side effects of Platinol, researchers continue to evaluate newer chemotherapy combinations for these individuals.
Researchers from France recently conducted a clinical trial to evaluate Eloxatin and Gemzar in the treatment of advanced bladder cancer. This trial included 30 patients who had not received prior chemotherapy.
Anticancer responses were achieved in 47% of patients.
Treatment was generally well-tolerated.
Severe neuropathy (numbness, pain, or tingling of hands or feet) occurred in 13 patients.
The researchers concluded that treatment including Eloxatin and Gemzar may provide an effective alternative for patients with advanced bladder cancer who are not able to tolerate chemotherapy regimens containing Platinol.
Patients with advanced bladder cancer may wish to speak with their physician regarding their individual risks and benefits of participating in a clinical trial further evaluating novel chemotherapy regimens. Sources of information regarding ongoing clinical trials include the National Cancer Institute (www.cancer.gov).
Reference: Theodore C, Bidault F, Bouvet-Forteau N, et al. A phase II monocentric study of oxaliplatin in combination with gemcitabine (GEMOX) in patients with advanced/metastatic transitional cell carcinoma (TCC) of the urothelial tract. Annals of Oncology. 2006;17:990-994.