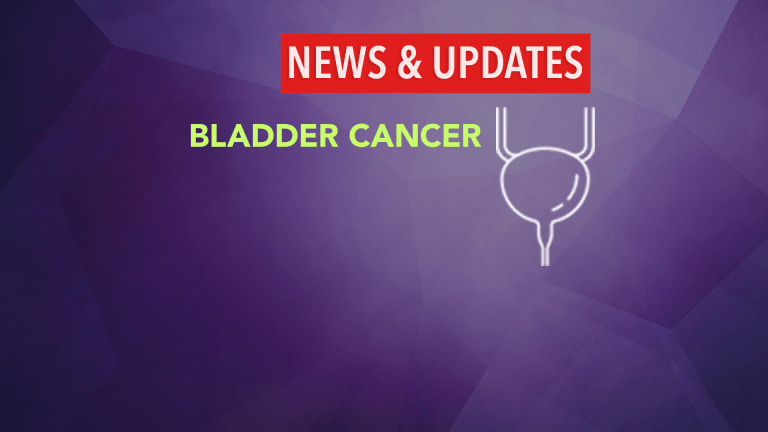 Fluorescence Guiding Reduces Recurrences in Early Bladder Cancer
Fluorescence Guiding Reduces Recurrences in Early Bladder Cancer
According to a recent article published in the Journal of Urology, the use of the photodynamic agent 5-aminolevulinic acid (ALA) during the surgical removal of early bladder cancer significantly reduces cancer recurrences at 5 years following diagnosis.
Bladder cancer is a common cancer-approximately 55,000 new cases are diagnosed in the U.S. each year. The bladder is a hollow organ located in the pelvis that is used to store urine.
The standard diagnostic procedure for patients who are suspected to have bladder cancer is called a cystoscopy. During this procedure, a physician places a lighted tube into the bladder to look for any abnormalities. In the process, physicians are also able to remove small pieces of abnormal looking tissue (biopsy). They may also remove small areas of cancer, referred to as bladder tumor resection (TUR). However, with traditional cystoscopy, which uses white light, physicians are often unable to detect small cancers or have difficulty visualizing the entire area of cancer. This leads to incomplete surgical removal of the cancer, increasing the risk of cancer progression and recurrences.
Photosensitizers have emerged as novel approaches for screening and/or treatment of some cancers. ALA, one such photosensitizer, is currently in clinical trials. ALA works be accumulating only in cancerous cells. When a wavelength of a specific light is used during cystoscopy, the cancer cells fluoresce so that physicians can easily visualize them within the bladder.
Although results from previous studies have indicated cystoscopy with ALA improves detection of early bladder cancer by approximately 20%, long-term follow-up data on patients who have undergone treatment with ALA were previously limited. Researchers now report 5-year follow-up results of patients with early bladder cancer who were treated with ALA during cystoscopy.
This study included 115 patients who were suspected of having early bladder cancer. Patients either underwent TUR with standard cystoscopies or cystoscopies with ALA. Patients who underwent cystoscopies with ALA had improved outcomes compared to those who underwent standard cystoscopies:
Median time to first cancer recurrence was 12 months in the ALA group, compared to only 5 months for those in the standard cystoscopy group.
The recurrence rates at 2, 12, 26, and 60 months following the initial cystoscopy were 16%, 43%, 59%, and 59% in the ALA group and 41%, 61%, 73%, and 75% in the standard cystoscopy group.
Cost analysis revealed that cystoscopy with ALA proved to be a significant financial advantage over standard cystoscopy.
The reserachers concluded that long-term follow-up indicates that TUR performed during cystoscopies utilizing ALA significantly reduces cancer recurrences in patients with early bladder cancer. Furthermore, the use of ALA is cost-effective. Patients diagnosed with early bladder cancer or those undergoing a cystoscopy for suspected bladder cancer may wish to speak with their physician regarding their individual risks and benefits of the use of ALA or other photosensitizers.
Reference: Dmitry D, Claus R, Markus S, et al. Long-Term Benefit of 5-Aminolevulinic Acid Fluorescence Assisted Transuretrhal Resection of Superficial Bladder Cancer: 5-Year Results of Prospective Randomized Study. Journal of Urology. 2005; 174:2129-2133.