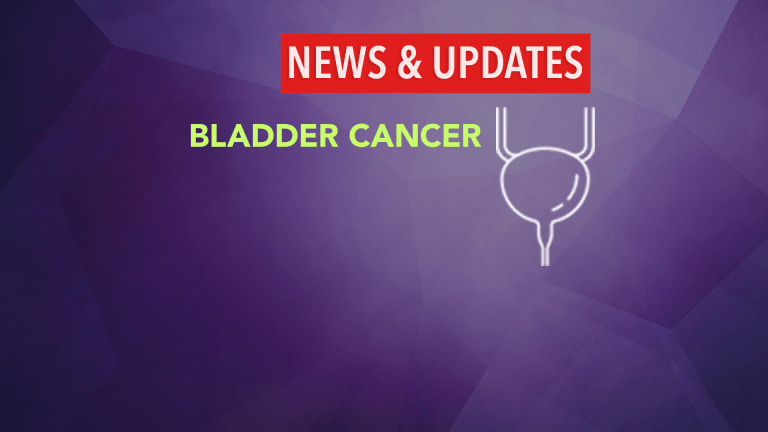 Cystoscopy Alone Is the Most Cost-effective Way to Monitor for of Bladder Cancer
Cystoscopy Alone Is the Most Cost-effective Way to Monitor for Recurrence of Bladder Cancer
The addition of a urine test to standard cystoscopy screening in order to monitor for bladder cancer recurrence unnecessarily increases the cost of monitoring as well as the risk for a false-positive result and does not improve tumor detection, according to the results of a study presented at the 2010 Genitourinary Cancers Symposium in San Francisco.[1]
Bladder cancer is common; approximately 55,000 new cases are diagnosed in the U.S. each year. Superficial bladder cancer refers to cancer that has not spread to muscles of the bladder or nearby lymph nodes. Patients treated for superficial, or early-stage, bladder cancer have a high risk of recurrence and typically undergo routine screening with cystoscopy every three to six months. (During a cystoscopy, a physician places a lighted tube into the bladder to search for abnormal areas of tissue that indicate cancer.)
Because cystoscopy can miss some cancers, some physicians have begun to test the urine for certain cancer biomarkers in the hopes of increasing the likelihood of detecting a cancer recurrence early. However, it has been unclear whether these tests improve cancer detection.
Researchers at the University of Texas M. D. Anderson Cancer Center performed an analysis comparing the accuracy and costs of bladder cancer surveillance strategies in 200 patients with a history of bladder cancer. They compared the use of cystoscopy alone with the use of cystoscopy and several urine tests (NMP22, FISH, cytology, and NMP22 plus FISH to confirm abnormal NMP22).
They found that cystoscopy alone was the least expensive test ($7,692) and was also associated with the fewest false-positive results (two). Cystoscopy plus the urine biomarker tests grew increasingly more expensive. Cystoscopy plus FISH was the most expensive screening method ($19,111) and also resulted in the highest number of false-positive results (30). Notably, the urine tests did not appear to improve tumor detection.
The researchers concluded that cystoscopy alone is the most cost-effective method for monitoring for bladder cancer recurrence and also results in the fewest false-positive tests.
Reference:
[1] Karam JA, Shah, JB, Kader AK, et al. Prospective trial to identify optimal bladder cancer surveillance protocol: Reducing costs while maximizing sensitivity. Presented at the 2010 Genitourinary Cancers Symposium in San Francisco. March 5-7, 2010. Abstract #275.