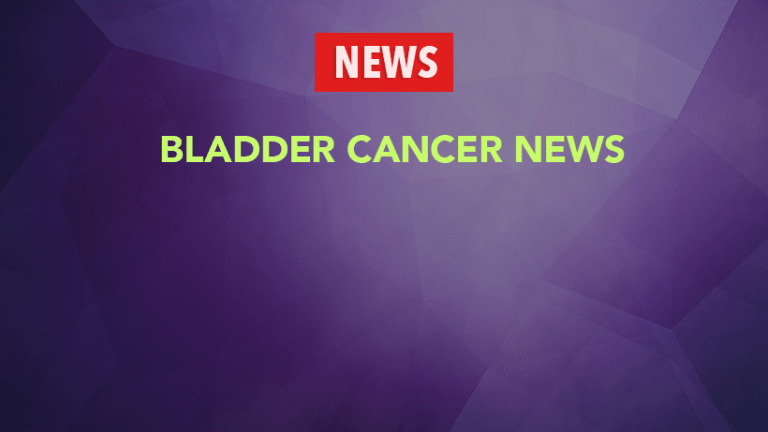 Cyramza® plus Taxotere® Promising in Advanced Bladder Cancer
Cyramza® plus Taxotere® Promising in Advanced Bladder Cancer
The treatment combination of Cyramza® (ramucirumab) plus Taxotere® (docetaxel) appears to extend progression-free survival in patients with advanced bladder cancer that has relapse after previous treatment. These findings were presented at the 2015 Genitourinary Cancers Symposium on February 26–28 in Orlando, Florida.
Bladder cancer is diagnosed in roughly 50,000 men and 17,000 women annually in the United States. Bladder cancer is the ninth most common cancer worldwide and results in around 145,000 deaths globally each year. Patients with advanced bladder cancer have few effective treatment options, so research into new treatment approaches is important.
Cyramza is a type of targeted agent known as a monoclonal antibody. It belongs to a class of drugs known as angiogenesis inhibitors that work by blocking the growth of new blood vessels to the cancer to starve it of nutrients. The agent is currently FDA approved for the treatment of gastric cancer and non-small cell lung cancer and it is being studied in other cancers, including bladder cancer.
According to findings from early research, Cyramza may be active in bladder cancer when combined with types of drugs called taxanes (such as Taxotere). To learn more about Cyramza and Taxotere as potential treatment for advanced bladder cancer, researchers conducted a study that compared Taxotere alone with Taxotere combined with Cyramza in patients with bladder cancer that had spread through the bladder wall or to the lymph nodes (locally advanced) and in more advanced bladder cancer (metastatic). All patients had disease that had relapsed within one year or less after platinum-based chemotherapy (which is widely used in treatment of advanced bladder cancer).
Patients, which included more men than women (a 4-to-1 ratio) with a mean age of 67, were randomly assigned to receive either Taxotere alone (44 patients) or Taxotere with Cyramza (46 patients). Both groups received treatment every 21 days. They continued treatment until bladder cancer progressed or side effects became intolerable. The study is still underway, but results thus far are now available.
Patients on the combination of Taxotere plus Cyramza appeared to experience better overall well-being and quality of life compared with those on Taxotere alone. These patients also experienced a progression-free survival that was almost three months longer than those on Taxotere alone and a 61% reduced risk that disease would progress. As well, the Taxotere plus Cyramza group had a better overall response rate, with about 20% responding versus about 5% for Taxotere alone. The combination treatment also produced a better rate of disease control at 67% versus 43%.
Patients in both treatment groups experienced side effects, including: fatigue, decreased appetite, nausea, neuropathy. There were also incidents of febrile neutropenia, pneumonia, and high blood pressure. There were more side effects in patients receiving Taxotere plus Cyramza, but the rate of complications was still considered acceptable.
This study will continue through 2015, with overall results and final results for all outcomes still expected. With an improvement in progression-free survival already established, the combination of Taxotere plus Cyramza appears promising in the treatment of advanced bladder cancer that has relapsed after platinum-based chemotherapy.
Reference: Petrylak DP, Tagawa ST, Kohl M, et al. Interim Results of a Randomized Phase 2 Study Of Docetaxel with Ramucirumab versus Docetaxel in Second-Line Advanced or Metastatic Urothelial Carcinoma. Presented at the 2015 Genitourinary Cancers Symposium. Journal of Clinical Oncology. 2015; 33 (supplement 7; abstract 295).
Copyright © 2018 CancerConnect. All Rights Reserved.