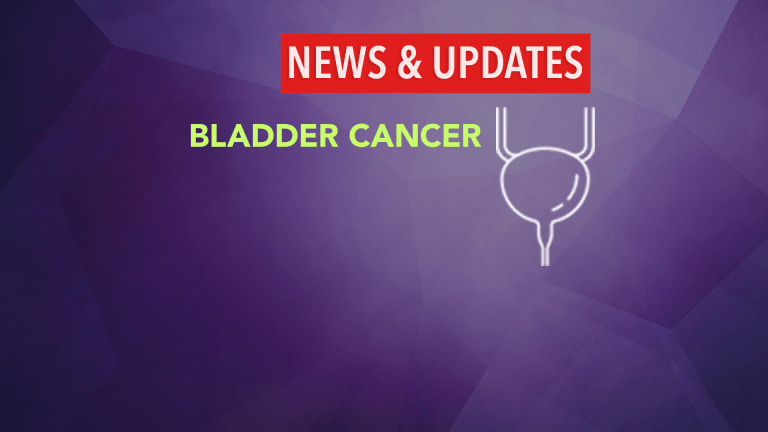 Chemotherapy Plus Radiation Increase Bladder Preservation in Bladder Cancer
Chemotherapy Plus Radiation Increase Bladder Preservation and Quality of Life in Locally Advanced Bladder Cancer.
According to results recently presented at the 45th annual meeting of the American Society for Therapeutic Radiation and Oncology, the combination of chemotherapy and radiation therapy improves bladder preservation and quality of life in patients with locally advanced bladder cancer.
The bladder is a hollow organ in the lower abdomen. Its primary function is to store urine, the waste that is produced when the kidneys filter the blood. Transitional cell carcinoma refers to bladder cancer involving the cells that line the inside of the bladder. Treatment of locally advanced bladder cancer (cancer that has invaded the bladder wall into the muscle, but cannot be detected elsewhere in the body) usually consists of the surgical removal of the bladder (cystectomy) and/or chemotherapy following surgery. Researchers are evaluating treatment options that will allow patients to keep their bladder while maintaining effectiveness of therapy. Different combinations and schedules of chemotherapy agents are being evaluated, in addition to radiation therapy to improve upon treatment effectiveness.
Researchers from France recently conducted a clinical trial evaluating the effectiveness of utilizing combination chemotherapy plus radiation therapy in the treatment of locally advanced bladder cancer. This trial involved 53 patients who had their cancer surgically removed (their bladder was not removed), and then received the chemotherapy agents Platinol® (cisplatin) and 5-FU (fluorouracil) and radiation therapy. If cancer had returned in the bladder or had not responded to therapy, a cystectomy was performed. At approximately 2 years following therapy, the bladder was preserved in 82% of patients, with 9 patients ultimately needing a cystectomy. Of the patients whose bladder was preserved, two-thirds reported having excellent bladder function, which was improved compared to before therapy. Sexual functions were preserved in nearly 80% of patients. Cystectomy-free survival was 78%, and metastasis (spread of cancer)-free survival was 74%.
The researchers concluded that the combination of chemotherapy and radiation therapy improves the chances of preserving the bladder, while improving bladder function and maintaining survival in patients with locally advanced bladder cancer. These results add to a growing body of evidence that a cystectomy may not be necessary for all patients with locally advanced bladder cancer. In addition, the use of newer chemotherapy agents and/or timing of treatment may further improve upon these results. Patients with locally advanced bladder cancer may wish to discuss the risks and benefits of possible bladder preservation with their physician, or the participation in a clinical trial evaluating newer treatment options. Sources of information regarding ongoing clinical trials include the National Cancer Institute (cancer.gov).

Reference: Chauvet B, Lagrange JL, Geoffrois L, et al. Quality-of-Life (QOL) Assessment After Concurrent Chemoradiation for Invasive Bladder Cancer. Preliminary Results of a French Multicenter Prospective Study. Proceedings of the 45th Annual Meeting of the American Society For Therapeutic Radiology and Oncology. International Journal of Radiation Oncology Biology Physics. 2003;57, Number 2, Supplement, Abstract Number 88:S177.