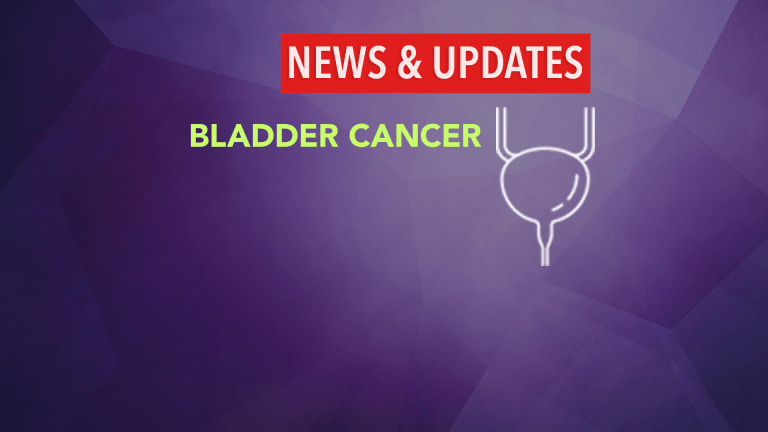 Can MRD Assessment with ctDNA in Muscle Invasive Bladder Cancer Improve Outcomes
Measurement of minimal residual disease in early stage bladder cancer personalizes treatment and improves outcomes.
by Dr. C.H. Weaver M.D. 8/2022
Bladder cancer patients with residual cancer following surgery are known to be at the highest risk of recurrence, and patients without residual disease are less likely to benefit from additional treatment. A test that could accurately identify the presence of minimal residual disease (MRD) and predict which patients benefit from additional treatment could help patients avoid unnecessary chemotherapy and be of great value. Several MRD tests are about to become available. The Signatera MRD test is one such test and is unique in that it is personalized.
Muscle invasive bladder cancer carries a substantial risk of recurrence and/or death because nearly 50 percent of patients develop recurrence within two years of cystectomy (the surgery to remove the bladder). Patients with muscle invasive urothelial (bladder) cancer and evidence of circulating cancer cell DNA (ctDNA) following surgical removal of visible cancer are known to have high risk of disease recurrence following cystectomy. However, these patients experience improved clinical outcomes when treated with adjuvant Tecentriq® (atezolizumab) immunotherapy when compared to patients undergoing observation, according to results from the IMvigor010 clinical trial presented at the European Medical Oncology Society Annual Meeting in December 2020.1,2
Researchers evaluated ctDNA data from patients with muscle invasive bladder cancer enrolled in the Phase III IMvigor010 clinical trial using the Signatera™ assay using blood samples obtained at a median of 11 weeks following surgery in 581 patients.
Thirty-seven percent of patients were determined to be ctDNA-positive, and the study found an association between ctDNA-positive patients and survival without cancer recurrence in Tecentriq treated patients compared to patients not treated with adjuvant therapy. The overall survival of ctDNA-positive patients was improved to 26 months for Tecentriq treated patients compared to only 16 months if Tecentriq was not administered. Patients who were ctDNA-negative did not benefit from Tecentriq treatment.
The study authors concluded that these findings demonstrate that post-surgical ctDNA positivity can identify which patients with muscle invasive bladder cancer are likely to benefit from adjuvant Tecentriq immunotherapy and immunotherapy can be avoided in ctDNA-negative patients.
Medicare extended coverage of the Signatera™ MRD test to muscle invasive bladder cancer in April, 2022 based on these studies showing that patients who tested MRD-positive after radical cystectomy received significant benefit from adjuvant immunotherapy, while MRD-negative patients derived no benefit from additional systemic therapy.3,4 Another study found that serial testing with Signatera detected metastatic recurrence with 100% sensitivity and 98% specificity. Both studies showed that on-treatment monitoring with Signatera can provide an early assessment of therapy effectiveness, whether in the neoadjuvant or adjuvant settings.4
A confirmatory clinical trial, "A Study of Atezolizumab Versus Placebo as Adjuvant Therapy in Patients With High-Risk Muscle-Invasive Bladder Cancer Who Are ctDNA Positive Following Cystectomy (IMvigor011)" ) is ongoing. The trial evaluates whether adjuvant Tecentriq immunotherapy provides benefit in patients with PD-L1-positive, muscle invasive bladder cancer who are MRD-positive within 20 weeks post-surgery based on Natera's ctDNA test.
References
Powles T, Assaf ZJ, Davarpanah N, et al. Clinical outcomes in post-operative ctDNA-positive muscle-invasive urothelial carcinoma (MIUC) patients after atezolizumab adjuvant therapy. ESMO Immuno-Oncology Virtual Congress 2020
SURVIVAL ACCORDING CIRCULATING TUMOUR DNA STATUS IN THE STUDY OF ADJUVANT ATEZOLIZUMAB FOR HIGH-RISK MUSCLE INVASIVE UROTHELIAL CANCER
https://www.nature.com/articles/s41586-021-03642-9

DOI: 10.1200/JCO.18.02052 Journal of Clinical Oncology 37, no. 18 (June 20, 2019) 1547-1557.