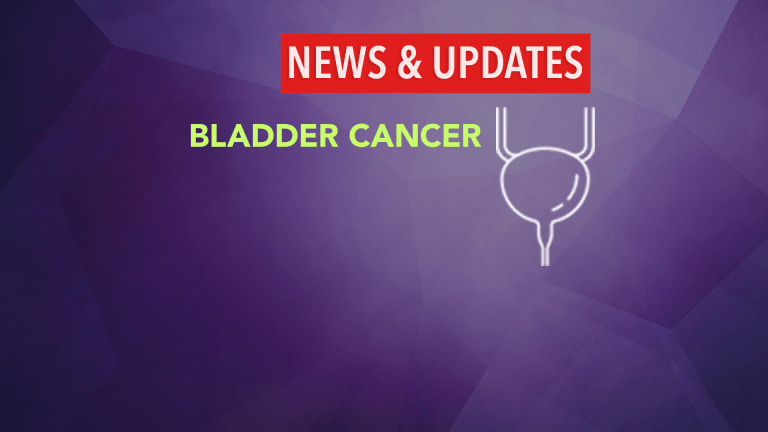 Alfa Interferon Treatment for Patients with Superficial Bladder Cancer
Alfa Interferon Treatment for Patients with Superficial Bladder Cancer
Alfa Interferon Treatment for Patients with Superficial Bladder Cancer
The standard treatment for patients with superficial bladder cancer is instillation of Bacillus Calmette-Guérin (BCG) immunotherapy into the bladder for a prolonged period of time. This therapy decreases the risk of recurrent superficial bladder cancer and may prevent progression to more malignant invasive cancers. Chemotherapy instillation into the bladder is the second-line treatment for patients who fail BCG therapy. Because many patients develop recurrent cancer despite treatment with BCG or chemotherapy, physicians continue to evaluate new approaches for the treatment of superficial bladder cancer.
Alfa interferon is a type of biological response modifier (a substance that can improve the body's natural response to disease). It slows the rate of growth and the division of cancer cells, causing them to become sluggish and die. Physicians in Greece performed a clinical trial comparing 3 different doses of alfa interferon to no treatment following transurethral resection (TUR) of cancer for patients with superficial bladder cancer.
Patients who received no treatment other than TUR experienced a recurrence rate of 65%. Patients treated with alfa interferon were less likely to develop recurrent cancer as evidence by recurrence rates of 22-36%. The lowest recurrence rate was observed with the highest dose of alfa interferon. There were no significant side effects of alfa interferon administration at any dose level tested.
These results suggest that alfa interferon is an active anti-cancer therapy that may be useful for the prevention of superficial bladder cancer. Because BCG reduces the risk of recurrent superficial bladder cancer and progression to more invasive cancer, it is currently the standard of care. Alfa interferon will need to be directly compared to BCG in order to evaluate whether it is more or less effective in preventing superficial bladder cancer or progression to more invasive bladder cancer. Alfa interferon could also be evaluated in combination with BCG or other agents as initial therapy or utilized when BCG fails. (British Journal of Urology, Vol 82, No 6, pp 829-834, 1998).