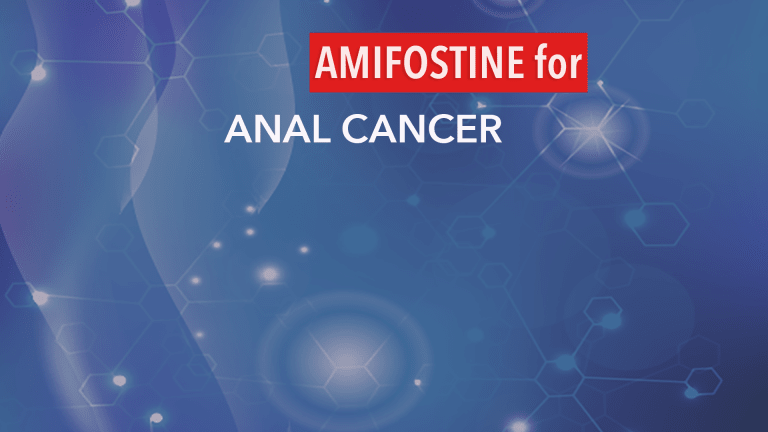 Amifostine May Reduce Side Effects of Chemotherapy and Radiation Therapy
Amifostine May Reduce Side Effects of Chemotherapy and Radiation Therapy
Treatment of Anal Cancer: Protective Drug, Called Amifostine, Reduces the Side Effects of Chemotherapy and Radiation Therapy
The side effects of chemotherapy and radiation therapy as treatment for anal cancer may be reduced with the use of a drug called amifostine, according to new research findings by German doctors.
Cancer of the anus, the opening at the end of the rectum, is an uncommon cancer. Depending on the stage of disease (extent of disease at the time of diagnosis) and other factors, anal cancer may be treated with surgery, chemotherapy, and/or radiation therapy. Radiation and chemotherapy are often administered after surgery (called adjuvant treatment) to help control the cancer, but these treatments often cause side effects.
Over the past 50 years, many drugs, called radiation protectors, have been tested in the laboratory for the prevention of damage to healthy cells and tissues from radiation therapy. For such drugs to work effectively, they must protect the healthy cells, but not the cancerous cells. Amifostine is the only agent of this category to be approved by the US Food and Drug Administration for use in patients receiving radiation therapy for cancer of the head and neck. This drug has also been shown to reduce the side effects from chemotherapy in patients with cancer of the ovary. Doctors in Germany studied the protective effects of amifostine in patients receiving both chemotherapy and radiation therapy for cancer of the anus.
In this study, 30 patients with advanced cancer of the anus underwent surgery, then 5 weeks of radiation therapy and chemotherapy. Half of the patients also received amifostine in weeks 1 and 5 of treatment, while the other half received no amifostine. The results show that amifostine was associated with a reduction in side effects of the skin, bowel, and blood. The side effects associated with amifostine use included low blood pressure and nausea.
The researchers concluded that amifostine may be a useful agent in preventing the side effects caused by radiation therapy and chemotherapy in patients with cancer of the anus. Further studies of the protective effects of amifostine against radiation therapy and/or chemotherapy for other types of cancer are needed. (Presented at the 41st Annual Meeting of the American Society of Therapeutic Radiology and Oncology, October 31, 1999, San Antonio, Texas)